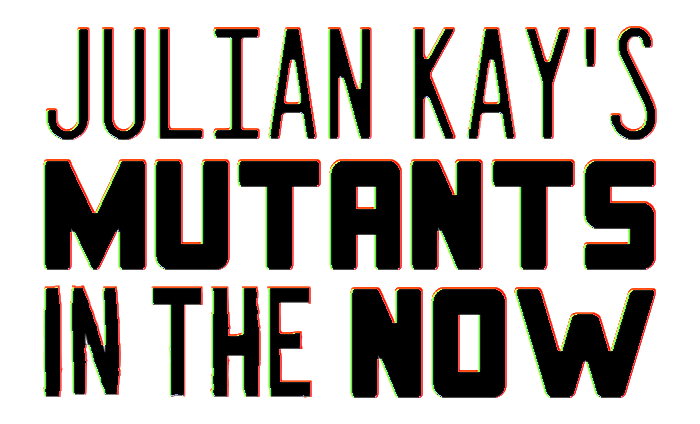 Mutants in the Now
A downloadable tabletop RPG
LET'S MUTATE ALL OVER AGAIN!
In the '80s and '90s, they ruled the streets, kick-flipping off of villainous faces and slipping into the shadows. Then, they vanished from the world of tabletop gaming.

But they're back. And ready to KICK BUTT.
Mutants in the Now is a retromodern retake on the mutant animal role-playing games long past and left behind by licensing. Mutants fight to survive, thrive, and make the world better for themselves and humanity.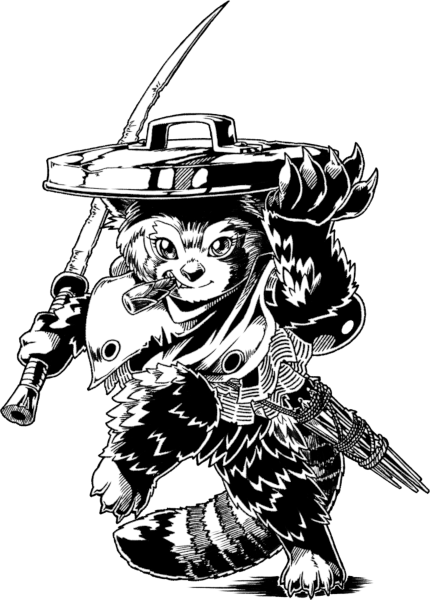 With well over a hundred species of animals, few mutants will be the same! Species range from the tiny earthworm to the massive whale. Play a placid pika or fierce wolverine! Everything from a common Corgi to the rare axolotl. Forge your unique existence!
Combat styles, psionic powers, and distinct backgrounds further define your chimeric character! Whether it's the street fighting of Jailhouse Rock, the "double jumps" of Telekinetic Boosting, or being a defender of a secret enclave, there's numerous ways to build a unique mutant all your own.
Meanwhile, conspiratorial corporations, nouveau ninja, and extradimensional evildoers are up to no good. Go on adventures from the alleyways to orbit in a modern world where the shadows are filled with strangeness.
Carve a place in the world as weird as you are!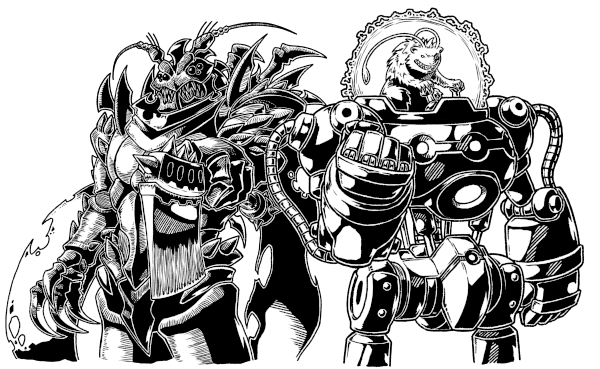 IT'S FOR THE ANIMALS.

I ran character creation and created a thoughtful, scholarly otter doctor and he's everything to me now. Check this game out, folks. - HopperUK
Can confirm that Mutants in the Now is both rad and reasonably-priced, and that you should definitely buy a copy if you didn't already back it. - Grassy Gnoll
Adding my voice to the chorus saying Mutants In The Now is good. Buy this game! - Tsilkani
Wow. Just wow. - Cavenir

Words by Julian Kay (two-time ENnie-award winning freelancer; Level 99 Games, Pelgrane Press), art by Fábio Fontes (Pixel Tactics, Millennium Blades, Buck Up and Drive!) and funded through Kickstarter!
Over 130 animal species and over 200 mutation traits. Use your Genetic-Organic Optimization Points (GOO-P) to build a unique mutant!
Fourteen combat styles as traditional as Aikido and as wild as tricking, along with the natural combat forms of animals and "improvisational panic".
Psionic powers of mind and matter: biokinesis, telekinesis, telepathy, and more.
Intensely playtested rules that call back to the games of the 1980s, but with modern refinements. Light tactical combat, investigation, social mechanics, gimmick equipment, montages, and much more!
Human allies, either built from scratch by players or rolled up by random generation. Don't just fight baddies, make friends!
Fully-formed villains ready to menace, from the Proteus Corporation to the otherdimensional Voxnax Velacuss. Will the powerful have their way?
A rough layout inspired by the TRPGs of the early '80s!

SO MANY RANDOM TABLES.
Includes an alternate "arachnid-free" version, previously exclusive to the Kickstarter, that removes tarantula and arachnid references for arachnophobes.
120 pages plus character sheets, mutation worksheets, and combat reference sheets ready to print.
[ If you're looking for a physical copy, visit Indie Press Revolution. ]
Purchase
In order to download this tabletop RPG you must purchase it at or above the minimum price of $14.95 USD. You will get access to the following files:
Mutants in the Now Core Rules (Revised Edition).pdf
90 MB
Mutants in the Now Fight Sheet (Revised Edition).pdf
351 kB
Mutants in the Now Errata Sheet (Revised Edition).pdf
405 kB
Mutants in the Now Mutation Sheet (Revised Edition).pdf
374 kB
Mutants in the Now Character Sheet (Revised Edition).pdf
307 kB
Mutants in the Now Core Rules (Revised Edition, Arachnid-Free).pdf
98 MB
Community Copies
Support this tabletop RPG at or above a special price point to receive something exclusive.
Community Copy
If you're short on funds for the foreseeable future and want to try this game out, Kickstarter backers generously made 125 full copies available to members of the TTRPG community in need! The second run of community copies will now be made available every Tuesday; a half-dozen roughly around noon.

If you downloaded this as a community copy, please leave a review or rating. It really does help!