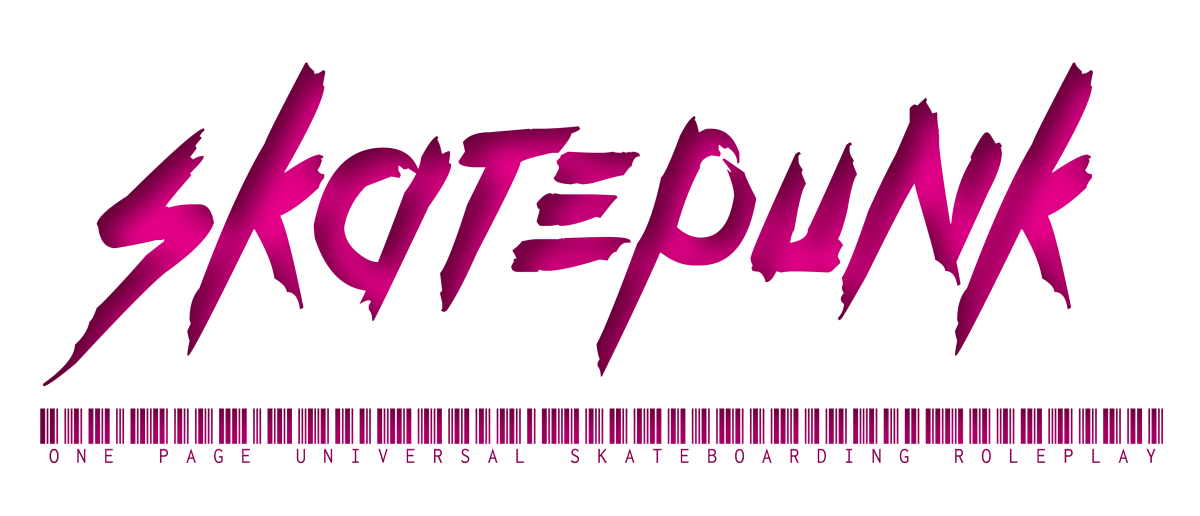 Skatepunk - One Page Universal Skateboarding Roleplaying
A downloadable role-playing game
The world's first reflex skateboarding tabletop RPG!
Skatepunk is a chill one-page RPG about getting together with your friends and sharing some sick stunts and trying not to get caught by the bastards in blue. If you do, though, it happens, that's the fucking world we life in.
Obey the rule of cool / Defy the rule of law
Flick some coins, do some tricks, and make some rad skhhh and clunk clunk noises while you shoot the shit and impress all your friends. And if you wipe, pick yourself up and try again!
With three alternate setting variants (and still only one page!):
Darkslides and Dragons Basic Set
Skate the dungeon and esckate the dragon!
Willygrind 40k
Skate the battlefield of the dark future!
Call of Callaberial 9th Edition
Skate in the house of an creepy, racist writer!
Playable solo or with as many friends as you can socially distance from! Features optional miniatures rules and the raddest tricks in the world of RPGs!
Requires: pen or pencil, paper you can tear up, some American coins, some household objects, and a location free from cops.
Download
Click download now to get access to the following files:
Skatepunk - One Page Universal Skateboarding Roleplay.pdf
414 kB